The holidays are just around the corner and we just added pre-made prints ready to order by your favorite artist. Prints like Van Gogh's "Starry Night", Pablo Picasso's "The Old Guitarist" and MUCH more. Imagine giving the gift of famous art without paying the outrageous prices that go with it! All you have to do is select what size canvas you want, and which famous art piece you'd like. Each piece is printed on a custom canvas where the artwork is wrapped around the sides of the frame. Having famous art prints in your own home is an amazing concept as it is, but imagine taking a step further and personalizing a famous print! You can add text, patterns and images to any of our pre-made found artist prints. If you want to add funny mustaches, your last name, or maybe a trendy branded pattern over the prints, you can! The opportunities and ways to be creative are endless using our customizer.
Easy to Design Fine Art Canvas
Step 1: Select Canvas Size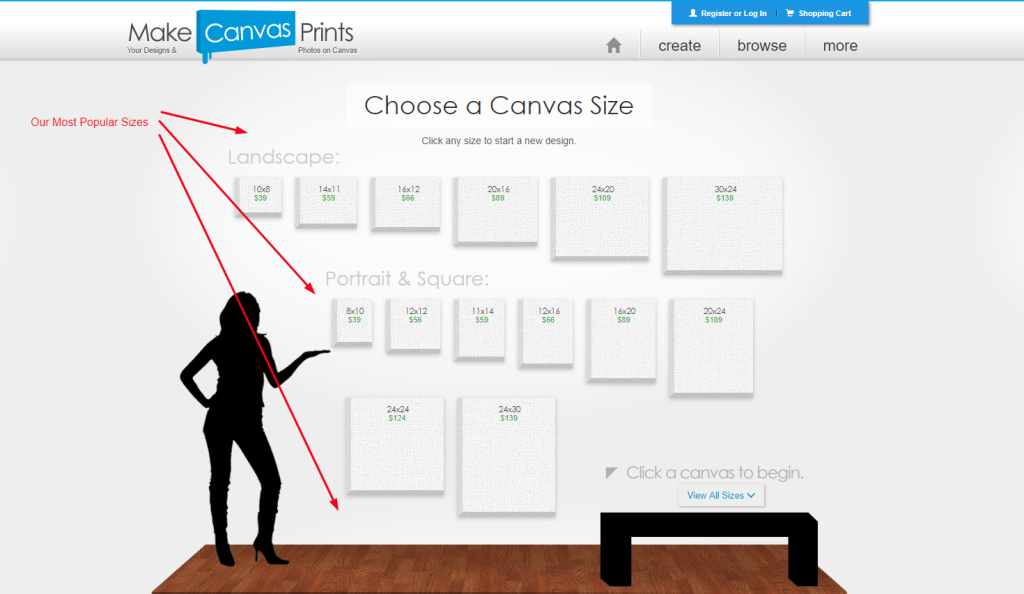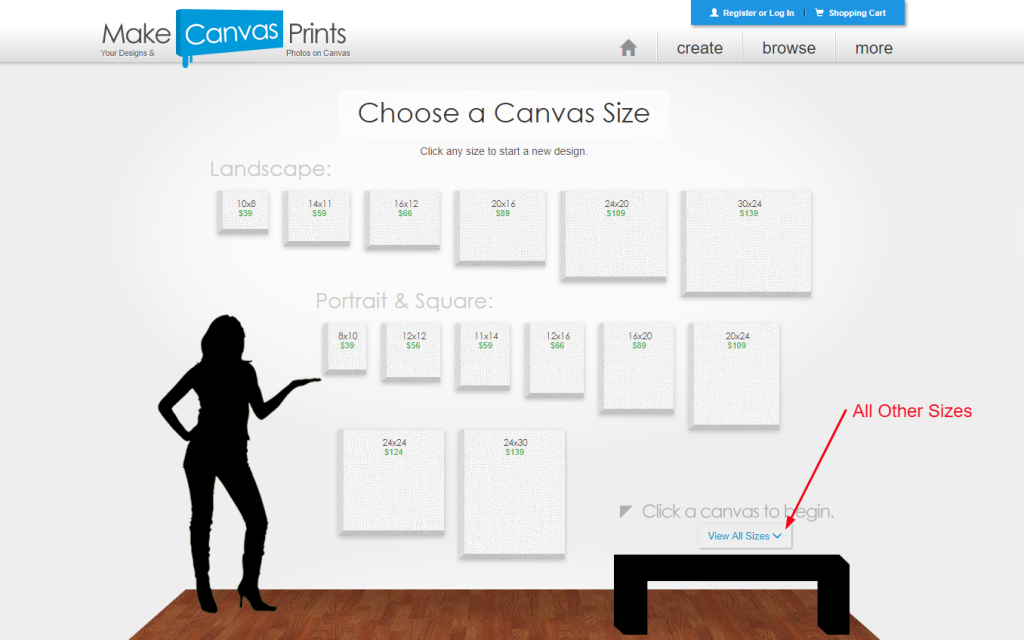 Step 2: Select Background
Fine Art Backgrounds
Step 3: Add Pictures or Graphics
Step 4: Add Text
Step 5: Save Design
Step 6: Check Out
Famous Art Canvas Prints in Minutes
These famous art prints will look great in any room! Imagine a couple small pieces mounted next to each other in a study or office or perhaps one large print above your dining room table of living room couch. You really can't go wrong with historic art pieces especially when you can give them a modern touch with a black and white filter or adding custom touches to them!
Your custom canvas print will be processed and shipped to you within 7-11 days or sooner! We can't wait for you to enjoy your new work of art!
Check out our collection of Famous Art