At makecanvasprints.com we know that painting a replica of of that old family photo you found in the attic last year, by hand, on canvas, is very difficult.  In the past the idea seemed so expensive and difficult we simply made big photos and framed them.  So many mom's and dad's, sister's and brother's, son's and daughter's want to get their family members immortalized on canvas. The reality is, now it's affordable – with a quick trip down the internet highway to makecanvasprints.com , the process has become effortless. We digitally print old family photos on canvas, quite quickly and precisely. It's become it's own art form actually; known at "Giclee".  The ease of which our customer interface operates is impressive and the process is fun plus great for kids.
(Bogart printed canvas by makecanvasprints.com)
Old Family Photos Printed On Canvas Is Art
The process of printing old photos on canvas has evolved and now resembles professional art. Wouldn't it be nice to preserve your old family photos through beautiful canvas prints like you would find in an art gallery? Family affair; getting the kids together for this highest of arts and crafts project. It's what family is all about!  Take those precious memories and turn them into art you can enjoy forever.  It's a meaningful thoughtful gift for all. You can't go wrong with family portraits printed  on the best canvas with the best frames and craftsmanship.  We guarantee it!  We also guarantee it will put a smile on your face each time you see it.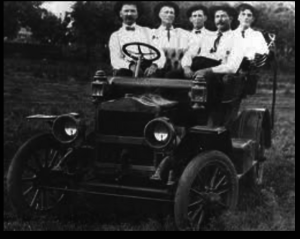 Old Family Photos On Canvas Make Great Gifts
Old Photos printed on quality canvas make a meaningful gift; Christmas and Hanukkah are coming up soon, so start searching for your favorite old family photo and lets get started. You can be sure this is as easy as it gets in the art world.  Get to know our site look around and learn how quickly you can turn your photo into art,  then how we immediately get it in your mailbox.  If you use our process were sure you will find it pretty easy to work with, however, if you have any issues we will walk you through at customer service. Enjoy!!