2015 is coming to a wrap! It is mid-November and you are enjoying your sweaters and a warm cup of tea. And before you know it, the Christmas tree will be up and everything will feel a little cozier. It's a special time of the year when you get to look back at all the awesome things that you have done. Maybe you are reminiscing about the trip that you took to the Bahamas or the new niece that was born. Or this was the year that you graduated from high school and you started the next part of life adventuring to a new city to study in a collage. Whatever the events may be, I am sure that you have some special pictures that could be turned into a lovely photo canvas.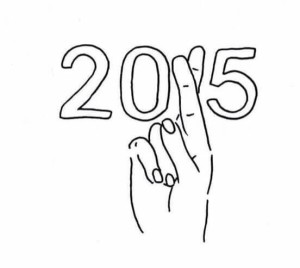 With all of the new picture taking technology that has been popular this year from the updated iPhone cameras to the new Go Pro to the drones, our personal picture collections are stuffed with memories. But if you really think about it, there are probably a couple pictures that you can pick out of a selection that really capture a special day or event. That one special photo that sums up all the great memories is the one that would definitely look the best as a photo canvas.
Simple and Sleek
A great thing about a photo canvas is that you don't have to frame the canvas. They are well made, as the canvas is stretched onto a wooden frame. This gives the image some dimensions and defines the image that is hanging on the wall or sitting on a desk. The look is very simple and sleek, which gives it a modern look. This makes it an easy piece to add to any home or office.
Memories and Moments
Capturing a special moment or photograph of someone is easy nowadays with the technology we have available literally right at the end of our own fingertips. Before, creating a photograph was a tedious task of carrying a large camera, hoping that the perfect moment was captured, and then developing the picture before we got to see exactly what was even captured. Back then, photos really came to life through a camera. Nowadays, they often stay as a digital file saved in our computers and phones. Making a photo canvas print is a modern way to bring your pictures to life so that you can share with friends and family… beyond your phone or Facebook!
Start Your Photo Canvas »